Cool colors beat the heat
Cool colors beat the heat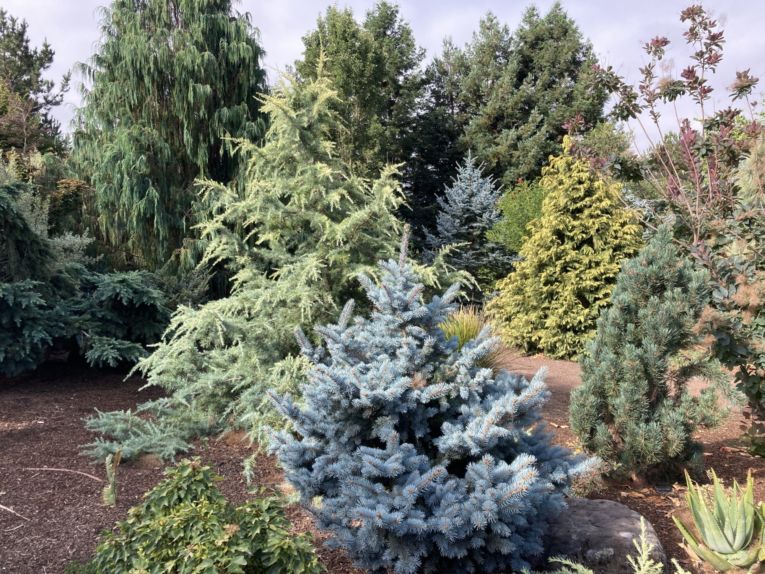 Much of the country is experiencing extreme heat this summer and as we shelter in place, we're all in search of ways to stay cool. The high summer sun exacerbates the hot temps with its unrelenting, harsh light. How do we cool off the garden? Add blue! Fortunately, many plant families have blue members, and conifers abound with wonderful garden choices. The Colorado spruce 'Lucretia', featured above, is a dwarf cultivar well-suited to even small gardens. This species thrives on conditions that mimic its homeland, primarily dry summer air and cool nights, making it a great choice for the hotter Mediterranean climates of the West.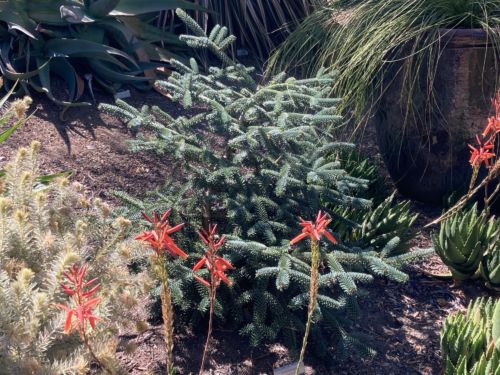 Even species conifers (those that would grow very large in the wild) can play nicely in a garden setting if kept pruned. This Moroccan fir stays small with some judicious annual nipping and tucking. And it both cools and sizzles as it pairs with its color-wheel opposite, orange aloe flowers.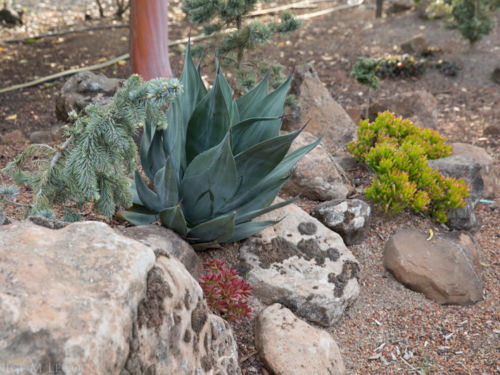 We can find blue amongst other plant groups, such as succulents. Even those of you in lower zones than that of this garden can add both coolness and edge with some larger agaves that can hold their own in a garden. You can snip off the sharp ends if you are worried about children or pets. Conifer lovers are always on the lookout for plants that complement small needles and the broad, strappy leaves of the succulents work well.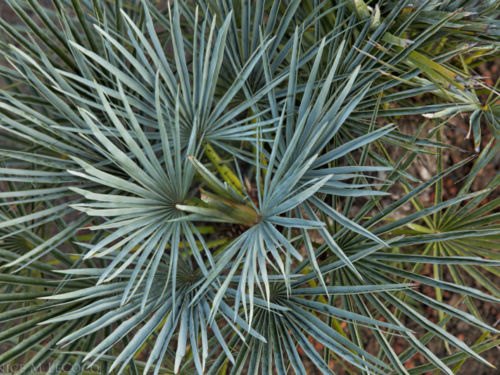 We tend to think of palms as tropical but there are hardy species, such as the Atlas Mountain palm, which has a bushy, multi-trunked architecture. The argentea variety is reliably blue all year long, and adds structure and grace to any garden setting.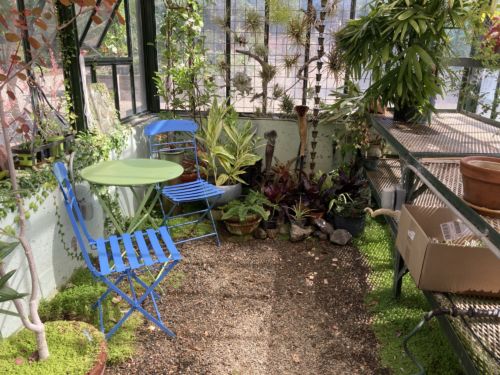 When contemplating a blue addition to my greenhouse garden, I channneled former NY Yankees slugging great, Reggie Jackson, a notorious butterfingers in the outfield ('The only way I'm going to get a golden glove is with a can of spray paint').
So add blue to your garden...any way that you can. Tell us how YOU 'blue' it!
Comments