2020 Champion Tree Register is out!
2020 Champion Tree Register is out!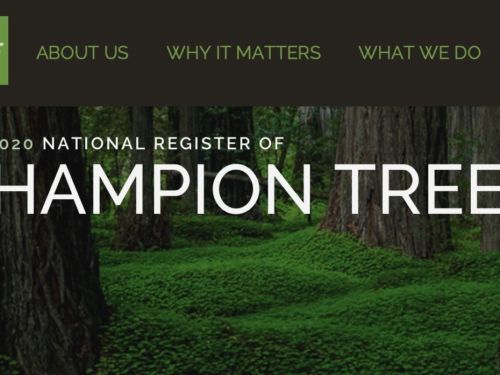 American Forests has just published the 2020 Champion Trees National Register. This is a fun and informative list, and can be sorted by type of tree or location (find the ones in your state) and then sorted by various criteria, such as trunk circumference, height and crown spread. Of course, not all are conifers, but they have a good representation on the list. AF is one of the premier woody plant conservation organizations.
I started by searching for all of the trees in the register from California. Not surprisingly, Sequoia and Sequoiadendron lead the list. But in addition, I found firs, pines, spruces and more. I have bookmarked the page! Now when I plan a trip to visit gardens or nurseries, I will check to see what Champion Tree(s) might be in the vicinity. What Champions are in your neck of the woods?
Comments