Cupressus macrocarpa / Monterey cypress
Cupressus macrocarpa, as described in 1849 by Karl Theodor Hartweg (1812–1871) ex George Gordon (1806–1879), in Journal of the Horticultural Society of London, 4th edition, is commonly known as Monterey cypress, as well as ciprés Monterrey in Spanish. The species name refers to this conifers large seed cones. Marcrocarpa translates in large-fruited in Latin.
Big tree. This species is one of the most massive of all trees in this genus. The largest known individual, measured in 1999, was 102 feet (31.1 m) tall, with a trunk 14 feet (4.3 m) wide, and a 116 foot (35.4 m) spread.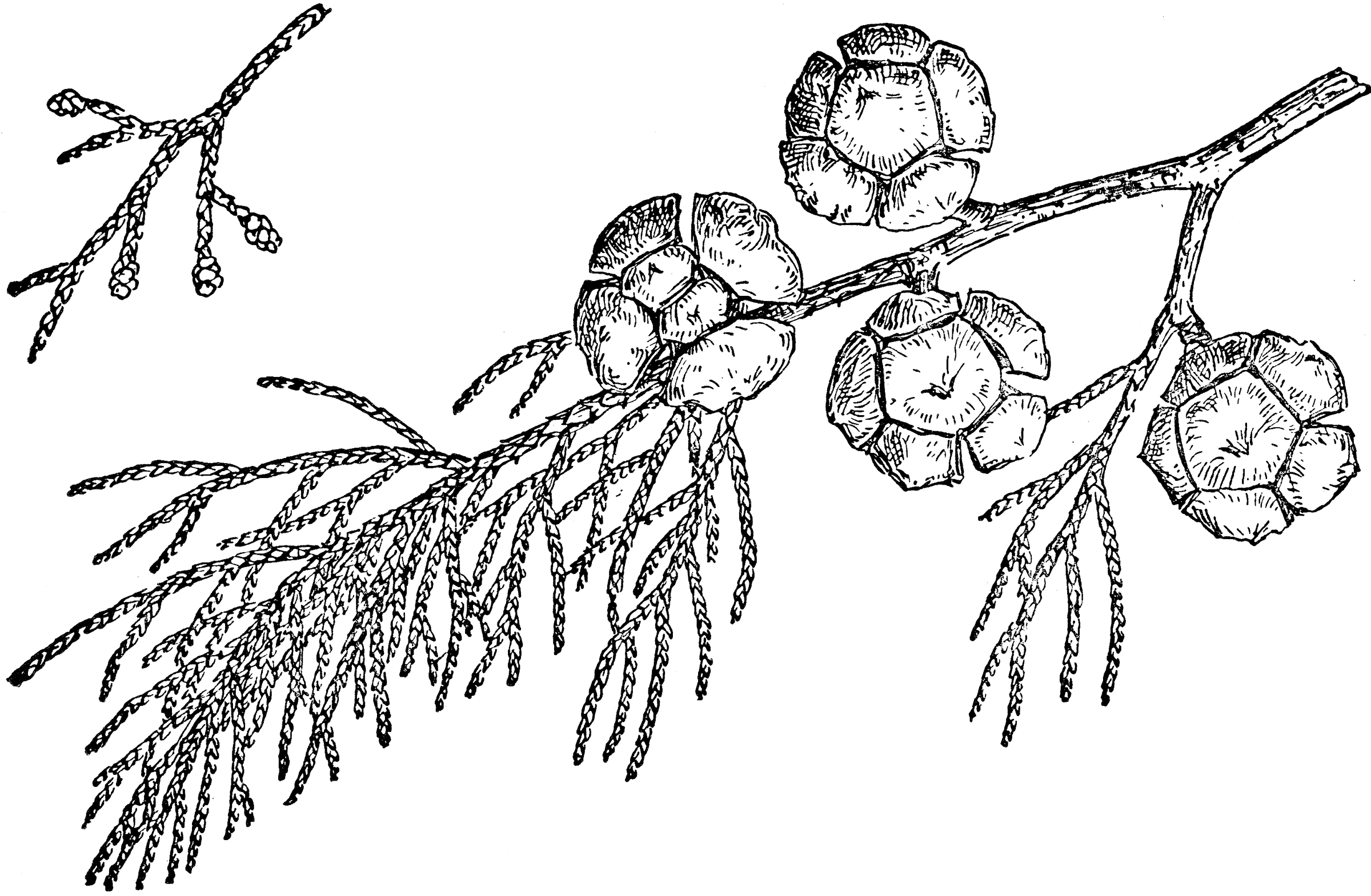 Description. Monterey cypress is an large growing, evergreen, coniferous species of tree that grows to mature heights of 82 feet (25 m) tall.

Crowns are generally broadly spreading, especially on exposed headlands.
Branching is fairly sparse, and is often composed of few major limbs from near the ground, but more upright in sheltered locations.

Bark is rough and fibrous.
Branchlets are decussate, measuring 0.06 to 0.08 inch (1.5 - 2 mm) in diameter.

Foliage either lacks stomatal glands or sometimes has inconspicuous, shallow, pit-like, abaxial glands that do not produce drops of resin. Foliage is generally not glaucous.

Pollen cones measure 0.16 to 0.24 inch (4 - 6 mm) by 0.1 to 0.12 inch (2.5 - 3 mm). Pollen sacs number 6 to 10.

Seed cones are oblong, measuring 1 to 1.6 inches (2.5 - 4 cm), colored grayish brown, not glaucous. They are comprised of 4 to 6 pairs of seed scales 4-6 pairs, and have smooth texture, with an umbo that is nearly flat at maturity.

Seeds mostly measure 0.2 to 0.32 inch (5 - 6 mm) and are dark brown in color, not glaucous.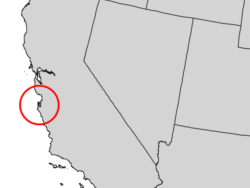 Distribution. This species is native to USA — California, the Pacific Coast at Carmel (near Monterey), in two groves, at Cypress Point and Point Lobos. Due to its rarity, it is of conservation concern. It is much planted and commonly naturalized near the coast from central California north to Washington and in warm temperate and subtropical regions worldwide.
Hardy to USDA Zone 8 — cold hardiness limit between 10° and 20°F (-12.1° and -6.7°C).






Attribution from: James E. Eckenwalder, Cupressus. Flora of North America Editorial Committee (editors); Flora of North America North of Mexico, Vol. 2, ©1993, Oxford University Press.