Cephalotaxus wilsoniana / Taiwan plum-yew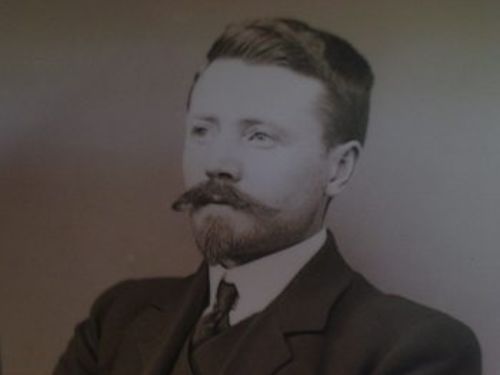 Cephalotaxus wilsoniana, as described in 1914 by Bunzō Hayata (1874–1934), in Icones plantarum formosanarum nec non et contributiones ad floram formosanam, 4th edition, is commonly known as Taiwan plum-yew or Taiwan cow's-tail pine, as well as 台湾粗榧 (tai wan cu fei) in the Chinese language. The species name honors Ernest Henry "Chinese" Wilson (1876 – 1930), better known as E. H. Wilson, a noted English plant collector and explorer who introduced a large range of about 2,000 Asian plant species to the West; some 60 others bear his name.
Synonymous names include: C. harringtonii var. wilsoniana (Hayata) Kitam. 1974; C. sinensis var. wilsoniana (Hayata) Fu et Li 1997. Molecular analysis by Hao et al. in 2008 showed that the clade C. harringtonii / C. koreana / C. wilsoniana is monophyletic, and that the latter two species could be treated as varieties of the former.
Description. Taiwan plum-yew is an evergreen, coniferous species of tree that grows to mature heights of 9 m with pendant branches.
Leaves have a linear outline, and a slightly falcate shape, spreading in 2 ranks. Individual needles measure 1.2 to 1.6 inches (3 - 4 cm) long and 0.1 to 0.12 inch (2.5 - 3.0 mm) with a wide acute apex and narrow base. Needles color is dark-green adaxially, with two grayish white stomatal bands beneath.
Trunk bark is dull reddish brown in color and thinly flaky, with flakes measuring about 0.012 inch (0.4 mm) in thickness. Lenticels are inconspicuous. Outer bark is fibrous and 0.04 to 0.06 inch (1 - 1.5 mm) thick, with grayish brown and somewhat tiered cross-sections. Newly formed periderm is deep purplish red in color; phelloderm is almost inconspicuous. Inner bark is fibrous, measuring 0.12 to 0.16 inch (3 - 4 mm) thick and is more or less tiered. Cambium and newly formed phloem are indistinct. Freshly cut sapwood is pale yellowish orange in color. Wood rays are inconspicuous.
Seed cones are drupe-like, with ovoid to obovoid shape, measuring about 1 inch (2.5 cm) long, becoming dark purple at maturity, ripening in September.
This conifer differs from C. sinensis in that at least some leaves are tapered from a point above middle of blade but well below the apex, the leaves being circa 10 times as long as wide.
Distribution. This species is native to Taiwan, widely but sparsely distributed in mid-elevation woodlands, e.g. Miaoli Xian: Taian Hsiang: Kuanwu, by guesthouse of the Taiwan Forestry Bureau, growing at 6,600 feet (2,000 m) elevation. Plants in cultivation in gardens originated locally in Taichung Xian: Hoping Xiang: Lishan, growing at 9,900 feet (3.000 m) elevation along open roadsides. These tree are circa 10 feet (3 m) tall. In Hualien Xian: Xiulin Xiang: en route from Wuchiapengshan to Chilai, growing in broadleaf forests to mixed broadleaf and coniferous forest at 6,600 to 6,900 feet (2,000 to 2,100 m) elevation. On the exposed slope below trail; there is only one tree that is maybe cultivated. That tree is circa 10 feet (3 m) tall with bluish green fruits.
Hardy to USDA Zone 8 — cold hardiness limit between 10° and 20°F (-12.1° and -6.7°C).
Attribution from: Fu Liguo (傅立国), Li Nan (李楠), and Robert R. Mill; Sections on Cephalotaxaceae, Ginkgoaceae and Pinaceae; In Wu Zheng-yi and Peter H. Raven (editors); Flora of China, Volume 4; ©1999, Science Press, Beijing.