The Heritage Tree Program: Preserving Campus History Through Cultivation
Note: this article was written by Brandon Miller, recipient of the 2016 ACS Scholarship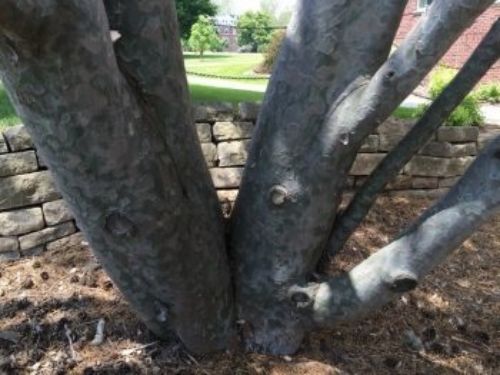 As one of the recipients of the 2016 American Conifer Society Scholarship, I am writing this article to introduce myself and provide a glimpse of how I carried out the mission of the ACS and benefitted from the scholarship. I am a horticulturist with an interest in rare, unusual, and underutilized woody plants - especially conifers.
My interests in horticulture and conifers began at the age of 12, with a curiosity about bonsai and the encouragement of Richard Eyre, owner of Rich's Foxwillow Pines Nursery, Inc. After generously donating a few dwarf conifers to my practice of bonsai, Rich suggested I not fret over my early failed attempts and continue trying until I succeeded. This encounter inspired me to continue learning about conifers, acquiring new plants, and trying my hand at growing them.
My academic career began at Iowa State University, where I received my Bachelor of Science Degree in Agronomy and Horticulture in 2015, and my Master of Science Degree in Horticulture this past May.
While exploring the botanical curiosities originating from my youth, I have observed that the collections of many conifer connoisseurs exhibit a vast array of forms, colors, and textures which often reflects the interests and tastes of a gardener. We "coneheads" often overlook a more basic feature or purpose that these assemblies of rare and unusual plants can serve: as living relics with a story.
Each plant has a unique story, whether it's a common garden species or a scarcely seen specimen. More often than not, attention is given to a specific cultivar due to its rarity in the nursery trade. But what can be just as interesting and unique is a plant that represents a special memory, time, or place. It is this idea that inspired my former advisor, Dr. William Graves, to begin the Heritage Tree Program at Iowa State University. The goal of the Program is to preserve the historic trees that grace the nearly 160-year-old campus by propagating and distributing their progeny to those interested in procuring a living piece of campus history. The program funnels the proceeds to further preserve the old, historic trees that reside on the campus and doubles as a learning experience for students.
I was lucky enough to be one of the few students to serve the program by growing the progeny of some of these magnificent trees. The program is not restricted to conifers and their relatives, but I took a special interest in participating in the cultivation and sale of seedlings from one of my favorite species, Ginkgo biloba. The beautiful old grove of ginkgo that we used for propagation is located just off the central campus near Catt Hall where, every fall, it puts on a breathtaking golden fall display. This experience opened my eyes, and nose, to the fascinating, yet pungent, process of growing Ginkgo biloba from seed.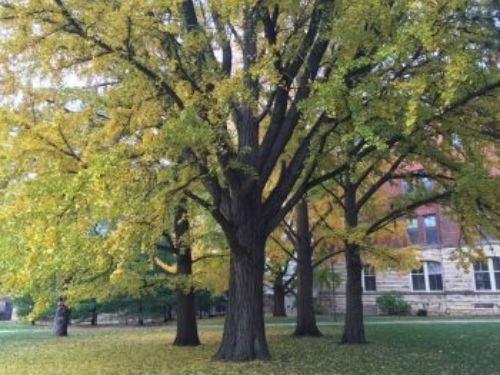 Rich's advice continues to resonate with me and to this day contributes to my views and philosophies as a horticulturist. I continue to employ Rich's advice as I begin my studies in the field of Horticultural Biology at Cornell University as a Ph.D. student.
I am lucky to continually be supported and learn from many influential horticulturists and it is with immense gratitude that I thank The American Conifer Society for supporting me in my academic venture. By awarding me the American Conifer Society Scholarship, you lightened the burden of acquiring tuition funds. In doing so, you have helped me to focus on the most critical component of school: learning. I would like to specifically thank the American Conifer Society Board of Directors, Gerald Kral, Scholarship Committee Chair, my sponsor, Andy Schmitz of The Brenton Arboretum, and my many mentors, including Rich Eyre, for their invaluable support.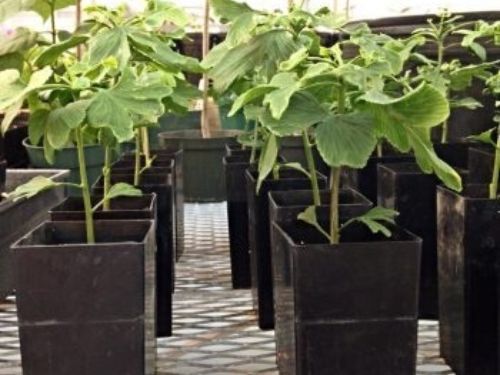 Comments