More Amazing Conifer Seed Cones!
Spring is the season for gorgeous seed cones, and even male pollen cones can be decorative. Most people think of 'pine' cones as brown and dry, because the cones that fall and are collected are always older seed cones from prior years. But real coneheads know that this year's cones, both male and female, are the real eye candy. ACS member Ellen Smart caught this Pinus contorta really showing off: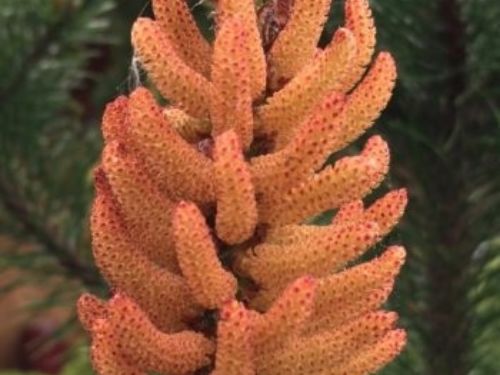 Just as pretty as those silly flowers that Angiosperms produce, right?
She also found a fabulous seed cone cluster on a Korean fir: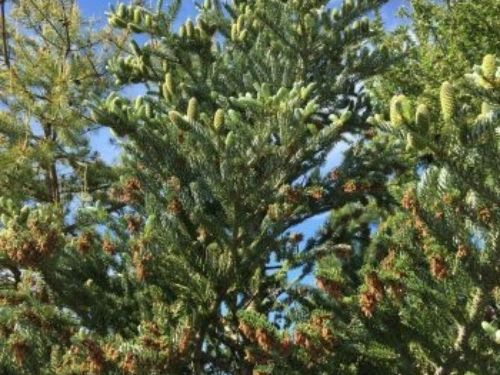 Even older cones can be decorative, even though sometimes you have to look carefully to find them. On the conifer road trip to the San Bernadino Mountains two weeks ago, Dave Olszyk found an enormous Calocedrus decurrens with a cluster of last year's seed cones. Like so many little birds in a nest with their mouths open: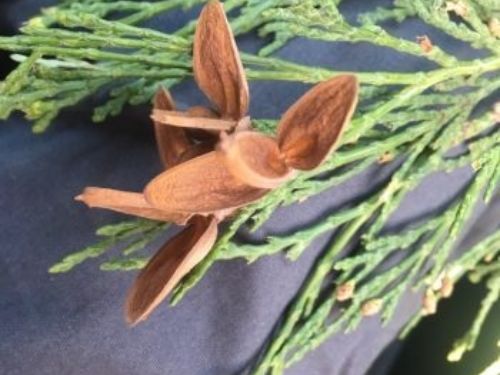 It was a really fun trip and cones seemed to be everywhere. We even spotted one in a Starbucks: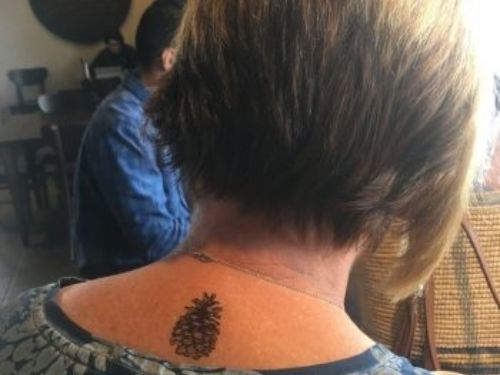 This young Abies concolor 'Blue Cloak' cone doesn't look like much: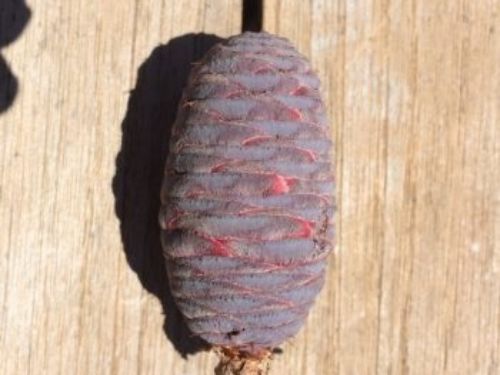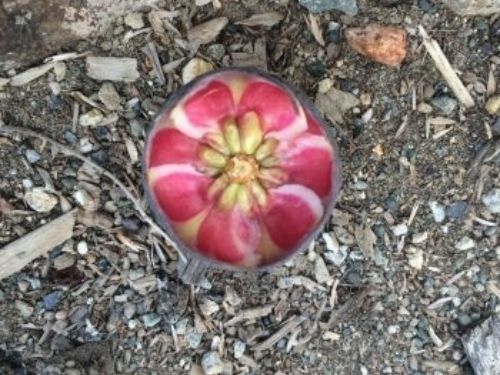 Comments