Invasive Conifer Pests: The Siberian Silk Moth
Get to know a common invasive species in conifers: the Siberian silk moth.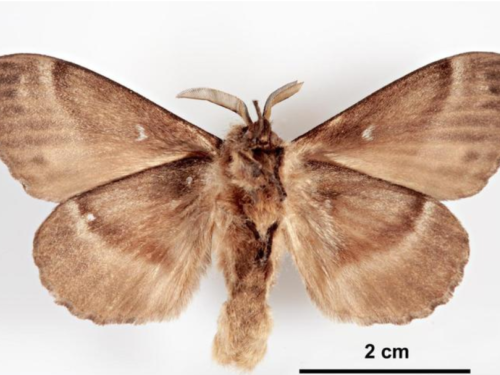 In its native range, the Siberian moth is found in the Urals, Siberia, and other areas of the Russian Far East. The larvae feed on needles and occasionally on the bark of branch tips and cones of most conifers in the Pinaceae family, showing a preference for Abies sibirica, Larix spp., and Picea spp.
Adult moths fly from late June until early August and lay eggs on needles or branches, commonly on branch tips.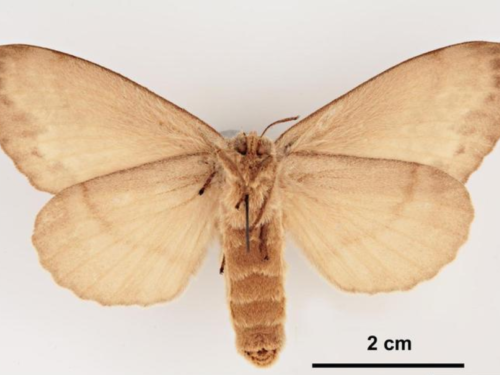 Siberian Silk Moth Population and Outbreak
The population of Siberian silk moth in its native range can remain at levels tolerated by forest trees for many years, but as populations build, rapid outbreaks can occur. Such outbreaks in coniferous forests frequently result in the death of virtually all trees in the infested forest due to a weakening of the trees through defoliation and/or fire.
As noted on www.BugwoodWiki.org:

The length of the life cycle varies from two to four calendar years depending on population density. The larvae of the males have 5 to 9 instars, those of females 6 to 10; typically males have 5 and females 6. The larvae are up to 110 millimeters (four inches) long.

Moths fly from the end of June to the beginning of August and lay eggs on needles and branches. Commonly two winters are spent in the larval stage; second to third instars and fifth to sixth instars overwinter coiled up, under the forest litter. Pupation occurs from mid-June to late July in cocoons in tree crowns.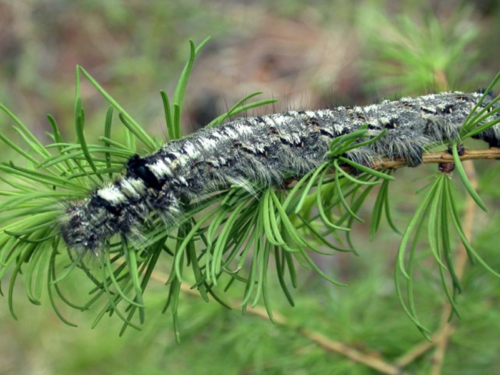 Extreme Defoliation and Conifer Death
Because of the variability of the number of instars, those years when a large number of larvae emerge, the result is an overwhelming population and extreme defoliation. The resulting death of a high percentage of forest trees can result in widespread fire.
You can help in monitoring for invasive species by being aware of what is happening in your garden. If you see something that looks suspicious, take a photo and then contact a Sentinel Plant Network member garden, your local extension agent, or your state Department of Agriculture for help in identifying the insect or disease. The USDA provides additional information and educational modules and trainings at https://firstdetector.org/.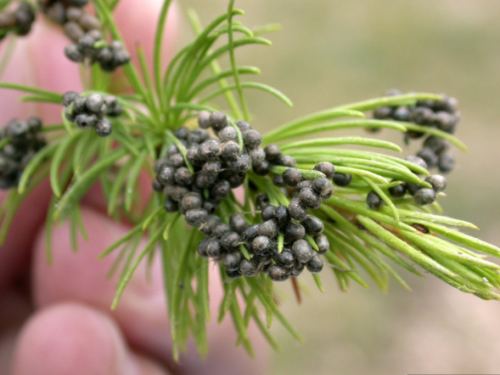 Comments