How to Make a Shade Screen for Sensitive Conifer and Evergreen Trees
Learn how to protect sensitive conifers and evergreens from the hot summer sun with a shade screen.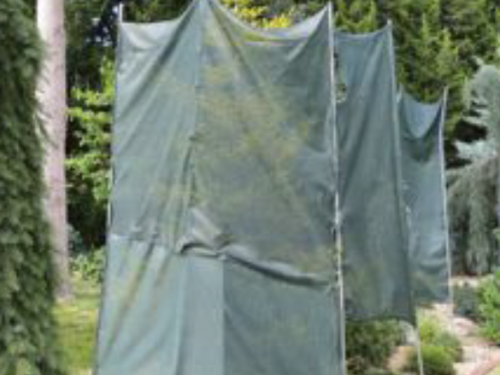 The summer sun in my Zone 5 Shawnee, Kansas, garden can be unrelenting, and is sometimes too much for the more tender specimens, such as Picea orientalis 'Skylands', especially before they become acclimated.
I sited my 'Skylands' so that it would receive sun year-round, which it needs to stay that desirable golden color. However, during the hottest weather, I like to protect the southwest side of it to keep it from burning.
If you have conifers—or other plants—which you'd like to protect from the hot summer sun, you can make a simple sunscreen from shade cloth you can easily put up and take down as needed.
Materials for Summer Shade Screens for Conifer and Evergreen Trees
60/40 shade cloth, which is sold by many nurseries and online. It is generally 4' wide and sold by the foot. Buy what you think you'll need to cover your plant. I bought enough to make two 8' x 3' panels.
½" EMT (electrical metallic tubing) – the conduit used by electricians to run wiring. I used three 10' lengths as I made a two-part screen. (If you want to make a three-part screen, get four lengths.)
¾" EMT – three one-foot lengths for sleeves to support the ½" conduit. Flatten on one end to make them easy to drive into the ground.
Hex head screws and cable ties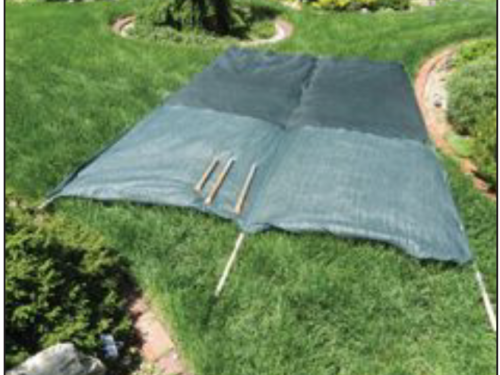 Tools for Summer Shade Screens for Conifer and Evergreen Trees
Battery pack drill
Hex head driver
Hammer to fl atten end of ¾" conduit
Center Punch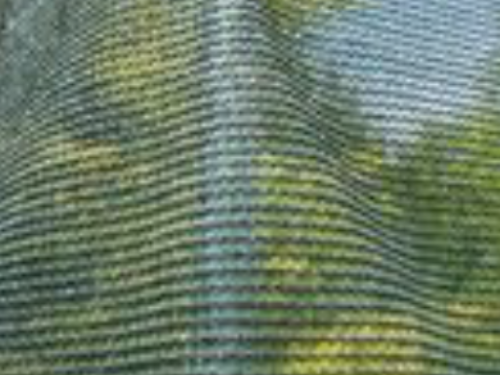 Constructing Your Summer Shade Screens
Center punch the ½" conduit on 1' centers for hex head screw placement. Lay the three lengths of ½" conduit on the ground approximately 3' apart and lay the shade cloth on top, leaving 1' of conduit bare at one end.
Attach the cloth with cable ties (overlapping at the middle using the hex head screws on all three vertical lengths of conduit).
Gently pound the three pieces of ¾" conduit (the 'sleeves') into the ground—it's easiest if you have help with the placement—and slide the ½" conduit into the sleeves.
I put the screen up in mid-June and remove it on cloudy days or when I'm having company, and of course for fall, winter and spring. It's very easy to lift the panels out of the sleeves and roll them up for storage.
My 'Skylands' no longer burns in the hot summer sun! You will notice in one photo that I added an additional panel for added protection.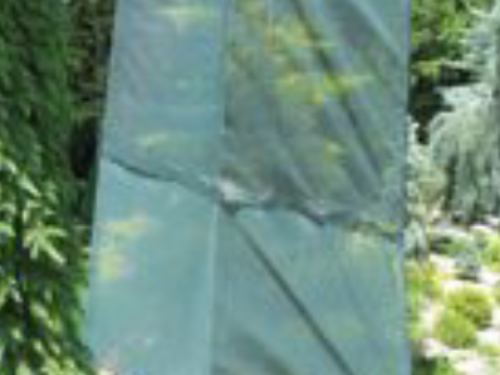 Photographs by David Stegmaier.

This article was originally published in the Fall 2013 issue of Conifer Quarterly. Join the American Conifer Society to access our extensive library of conifer-related articles and connect to a nationwide group of plant lovers! Become a member for only $40 a year and get discounts with our growing list of participating nurseries in our Nursery Discount Program.
Comments