Evergreens and Companion Planting
Find companion plants for your evergreen conifer garden to add a splash of color and texture!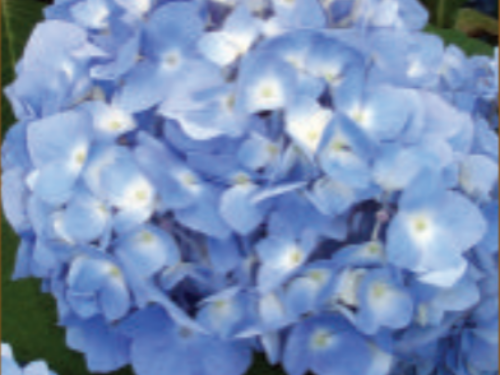 Conifers, most of which are evergreens, naturally make great neighbors to ornamental companion plants in the garden. Many novice gardens and homeowners embarking on a new garden design or landscape renovation are unaware of the magic conifers will bring to their schemes when combined with their favorite ornamental flowering shrubs, trees, perennials, grasses, and even tropical plants, such as bananas! The horticultural marriage between evergreen conifers and companion plants can ensure years of gardening bliss when thoughtfully arranged.
Combining Conifers and Companion Plants
The vast array of conifers and companion plants offered in the market today make it possible for harmonious, interesting, and dramatic garden designs. Particular attention must be paid to size, scale, and growth rate of companion plants. If ignored, unwanted consequences and disappointment may ensue.
It would be foolish to invest time and money into a rare and unusual conifer and to plant it directly next to your favorite shrub or tree companion, only to see it become quickly outgrown by its companion, causing irregular growth for both plants!
Scale and maturation of companion plants is essential to achieving a visually pleasing garden of mixed arrangement. Beginning gardeners in the planning stage should allow ample room for growth between their conifer specimens and companion plants. Some plants, especially woody ornamentals and perennials, are notorious for growing larger than the printed information tag accompanying them.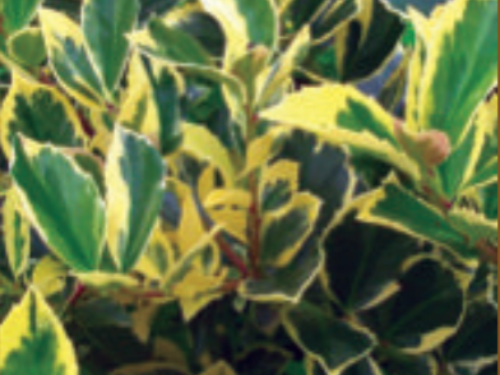 Luckily, most can be moved with minimal effort in an immature garden. Gardeners with overgrown, or mature gardens, sometimes are faced with plants of questionable ornamental value, and they are best advised to make one final pruning at the trunk base and begin again.
I have found myself in this difficult situation; faced with the task of removing the old in order to make room for the new and exciting, then finally arriving at a happy conclusion that most times the removal was for the best, as a garden landscape is ever changing.
Many new plants offered today, both conifers and companion plants, are far superior to the cultivars of yesteryear and new additions to the garden can be a welcome breath of fresh air, especially in a mature garden. Broadleaved evergreens, such as rhododendron, also make good companion plants for conifers.
Conifers and Woody Ornamentals Combinations
Since evergreen conifers afford texture and year-round color, woody ornamentals, like trees and shrubs are natural companion plants with their seasonal changes in appearance. Always bear in mind their ultimate size and mature visual appearance next to their conifer neighbors.
It only takes one visit to a well-stocked nursery to realize that your only limit when choosing companion plants is your imagination. (I don't like to say budget is a limit when choosing garden plants because plants, unlike most other purchases, will GROW! You can always buy smaller plants, just be patient and offersome extra TLC with young plants.)
While at your favorite nursery, look for what is currently in bloom, but also be attentive to how the plant will look later in the season, after the flowering period is complete. Many woody ornamentals add great winter interest to the garden with colorful stems, heavily textured bark and unique branching structure.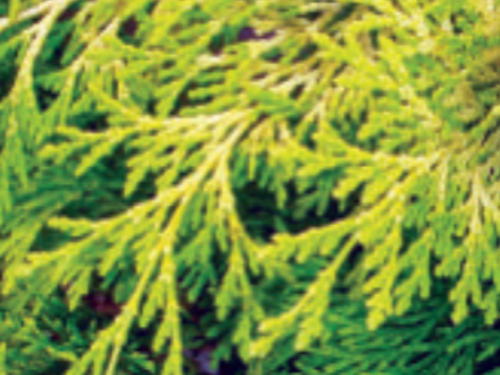 Additionally, old garden favorites are now offered in variegated and all golden foliage forms, such as the hardy blue holly (Ilex x meserveae 'Honey Maid')! This spectacular new variegated evergreen holly, offering a dark green leaf outlined with a rich golden margin, is very hardy. It makes an outstanding complement to bluish colored conifers, especially during the winter months.
The lush, blue, purple and lavender colored flowers of Hydrangea macrophylla 'Endless Summer' or Hydrangea macrophylla 'David Ramsey' when combined with a golden conifer, such as Chamaecyparis obtusa 'Crippsii' or Taxus cuspidata 'Dwarf Bright Gold' can transform the sunny summer garden into a visual explosion of color!
Best of all these two new big leaf hydrangea cultivars are repeat bloomers, June through October, and will reliably produce flowers every year, even after a harsh northeastern winter. They produce flowers on both old growth and new woody stems, thus ensuring outstanding flower display.
Equally, the shady summer garden can be brightened up with the unusual pairing of the shrubby form, leathery-leafed, evergreen Aucuba japonica 'Variegata,' combined with such mounding/prostrate conifers, as Taxus baccata 'Repandens' or Cephalotaxus harringtonia 'Duke Gardens.'

Those gardeners with restricted space who desire a small spring flowering tree, would benefit from the association of the pink flowering Cercis canadensis 'Forest Pansy' with Picea pungens 'Procumbens'. The new, bluegreen flush of growth on the picea, combined with the rich crimson leaf color of the cercis, make for an unforgettable spring show, guaranteed to only improve with each passing season!
With so many trees and shrubs available, the association between conifers and woody companion plants is endless. Woody ornamentals will provide seasonal colors and textures, but rely upon the conifers to continue the show year round. Be creative, look for interesting attributes that will give woody companion plants year round appeal with your conifer gems!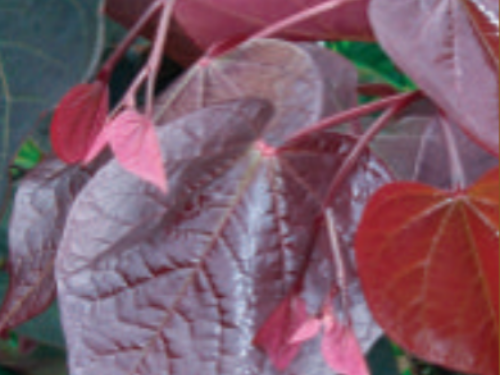 Perennials, Grasses, and Tropical Plants with Conifers
A garden consisting of only woody ornamentals and conifers would be pretty but sometimes not visually interesting. When associating perennials, grasses and YES, even tropical plants with conifers and woody ornamentals, a garden is yet again transformed, taking on an added dimension of depth, scale, and drama.
With limited space in this article, I can only offer some interesting suggestions utilizing these associations in the garden. But again, the same rules apply. Always be mindful of mature plant size and scale.
Perennials and grasses are best used in mass plantings if space permits. They should be at the very least displayed in groupings; odd-number groups seem to work best. A garden design consisting of too many different single selections looks busy and visual clutter in the garden should be avoided.
A great contrast plant in the garden, especially when used in groups or mass plantings, is Heuchera, commonly known as coralbells. This plant has seen an explosion of cultivars in endless colors recently. Heucheras work well planted in mass groupings and used as a boarder edging in the semi-shaded garden.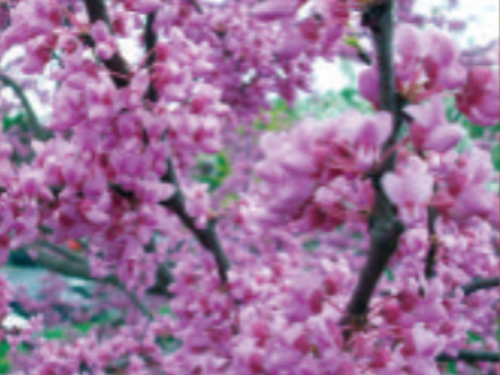 Heuchera 'Caramel' offers a rich, bronze orange color, guaranteed to get noticed in the garden. Plants from the genus Hemerocallis, commonly known as daylilies, might be considered an old standby but are now being offered in endless color combinations.
Many new varieties exist with extended bloom periods and repeat bloom cycles; these new cultivars are not your grandmother's daylilies! Some new cultivars can be a bit pricey but are well-worth the investment for their unusual colors and high performance. Additionally, most are tough, enduring garden perennials, which do well in full-sun or semi-shade.
A favorite grass-like perennial of mine that works well in both sun and shade is Liriope muscari 'Variegata.' This plant has endless uses, from being planted en masse as a groundcover to utilization as a wispy edging/border plant. It combines well with conifers and perennials alike, growing only about 12 inches to 15 inches in height. The colorful variegated leaves endure well into early winter, making it a hardworking plant, worthy of garden space.
A true dwarf grass with vibrant golden color, making a splash in the shady and semi-shaded garden is Hakonechloa 'Aureola'. This garden grass combines perfectly with hostas and ferns in the shady/semi-shaded garden and is tolerant of dry soils. A graceful grass with arching bright yellow blades, it looks great when paired with a conifer such as Cupressus nootkatensis 'Pendula.'
A few years back I started toying with the idea of adding tropical plants to my northeastern Pennsylvania garden, and after some research, I discovered that my idea was well within the grasp of my garden design, even though I commonly experience winter lows typically around zero degrees Fahrenheit.
A true hardy tropical perennial is the Musa basjoo, commonly referred to in the garden world as Japanese fiber banana. This exotic banana will grow easily to 10-feet tall or more in a single season. Large dramatic light green leaves up to 6-feet long are sure to make a few heads turn. The large leaves combine well with other intermediate and large conifers, such as Cedrus atlantica 'Fastigiata,' as I have done in my own garden.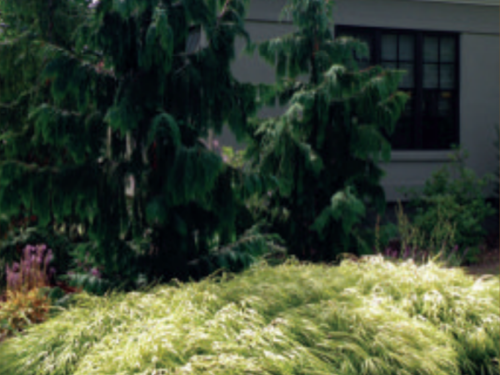 Minimal winter protection in the fall ensures this large growing tropical will return year after year. Simply cut the banana stalks down to about 6 inches tall after the first frost. Cover the stalk completely with deep hardwood mulch or use leaves. I construct a simple cage around the stalks and surrounding root zone before filling with leaves at least 15 inches to 18 inches in depth.
In early May, I remove the mulch/leaves and witness the banana returning from the dead! Try this and by late June your banana will be taller than you and well on its way to giant proportions creating major garden drama! Be creative in your garden design and plant associations as the plant selections offered today are endless. Be on the lookout for new and up-and-coming plants, which are always being marketed.
Try new selections and don't be afraid to make changes to your garden. A garden design is never truly complete because in order for a garden to stay fresh and alive, changes inevitably have to be made.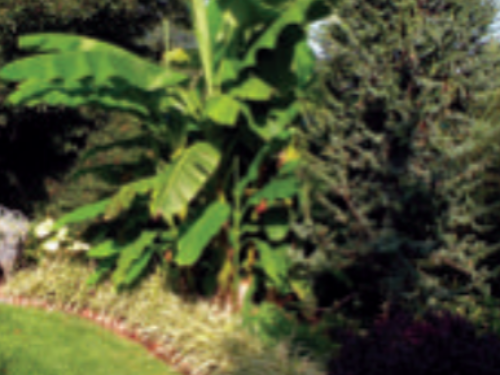 David Resavage is a professional landscape designer possessing an abounding love of conifers, tropicals, and any plant deemed rare or unusual. After pursuing an academic career in landscape design and ornamental horticulture, he began actively pursuing, studying and utilizing the most unusual, rare and dramatic landscape plants in his designs.
He has traveled extensively throughout the British Isles, Canada and the Caribbean researching and observing native and ornamental plantsin relation to garden design. He divides his time between his home-based ornamental specimen garden in Wilkes-Barre, and a more natural woodland garden at his summer home on Sylvan Lake, about an hour outside Wilkes-Barre.
His gardens have been repeatedly featured in local periodicals for their unusual and noteworthy design style and provocative use of plant materials. He is the chief landscape designer for Hanover Nursery in Wilkes-Barre, Pennsylvania.
This article was originally published in the Spring 2010 issue of Conifer Quarterly. Join the American Conifer Society to access our extensive library of conifer-related articles and connect to a nationwide group of plant lovers! Become a member for only $40 a year and get discounts with our growing list of participating nurseries in our Nursery Discount Program.

Comments