Derek Spicer, Author of the RHS Encyclopedia of Conifers and Consummate Conehead, Dies
Derek Spicer, Author of the RHS Encyclopedia of Conifers and Consummate Conehead, Dies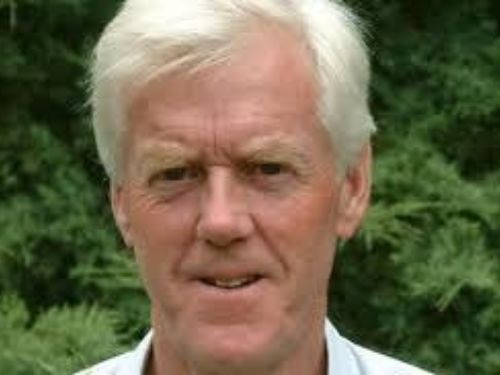 We're very sorry to share the news that Derek Spicer passed away on March 30, 2020. According to his wife, Carole, there were complications following his operation last week and it was clear that the recovery was not going as planned. A CT scan revealed a serious infection around the operation site, and he sadly passed away on Monday evening.
Carole says "At this time, we'd just like to give our thanks to all of the staff at Leicester Royal Infirmary for everything they did for him under these incredibly difficult circumstances."
Those of us in the ACS who knew him will miss his knowledge, humor and all that he contributed to the field of conifers. All of our sympathies to Derek's family. He will be sorely missed.
Here is a message from Rod White, Vice Chairman of the British Conifer Society:
I am sure you will all join with me in sending our sincerest sympathies to Carole and their family.
Derek's passion for conifers is well known to you all and his time, love and effort has been given so freely over many years for the benefit of us all. His legacy to the conifer world is undeniable and will be felt for many years to come. We are so very fortunate to have benefited from his wisdom and guidance, he will be sorely missed.
We are further so very fortunate that in his journey through life exploring his passion for conifers, that he was acutely aware of the need to pass on his knowledge and repay the generosity he had received from so many individuals over so many years. This was the driving force behind his determination to produce along with his co-author Aris Auders the magnificent two volume Encyclopedia of Conifers. As I am sure some of you are well aware, this is a wonderful reference book and one that is unlikely to be superseded for many years to come. We are so very fortunate that he consciously and most generously chose to share his passion and knowledge for the benefit of us all.
I hope you will continue to enjoy and develop your interest in conifers and hopefully be inspired to emulate in your own way the remarkable contribution Derek has made to spreading the knowledge, joy and passion that he displayed during the course of his life for our chosen group of plants.
Whilst writing, I would be extremely grateful for those of you who have treasured memories of Derek if you would consider writing a short personal note of any happy or amusing anecdotes that may bring a smile to your face when remembering this wonderful man.
These can be sent to the secretary and may hopefully add in some way to a tribute to Derek to be included in the journal at some future date.
I very much look forward to your support.
Comments