Conifer Trees of Puerto Vallarta, Mexico
Learn about the conifers in the Mexican state of Jalisco.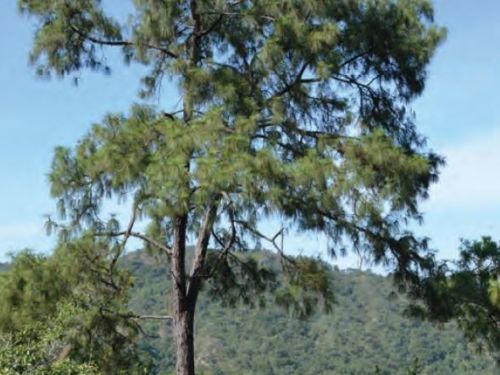 A recent trip to Puerto Vallarta, Mexico, afforded me the honor to spend a day with the leading pine expert in that country, Dr. Jorge Alberto Pérez de la Rosa. As a prelude to the narrative concerning this important meeting, I offer the following background, in order to provide context.
When I first developed an interest in conifers, my assumption was that conifers from Mexico, Central America, and South America were not suitable for the USDA zone 7b climate in north central Georgia, where my home and arboretum are.
My previous focuses had been North America, Central Europe, Asia Minor (Turkey), and Temperate Asia (Far-eastern Russia, Mongolia, Eastern and Inner China, the Korean Peninsula, and Japan). In part and as a result of my extensive travels throughout the world, plus good connections, I have enjoyed access to numerous genera to evaluate.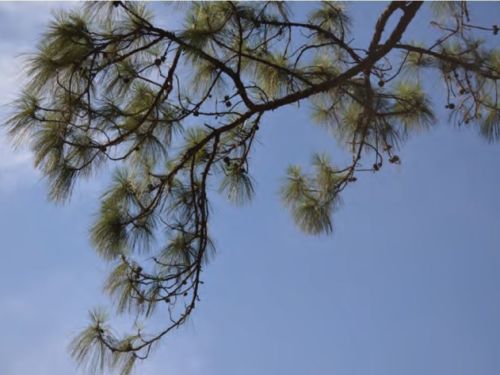 Growing through my Conifer Journey
After over 25 years of trial and error, I had begun to develop a fair understanding of the areas from which I could select specimens. As an example, Abies (fir) from the West Coast of the United States are not suitable for our growing conditions in Georgia and the Southeast.
The same is true for a number of conifers that are native to the eastern slopes of the Sierra Nevada range. My specific geographic area is too wet. I have trialed and have lost almost all conifers that are native to Australia, New Zealand, and Tasmania. The conifers of these countries do not adapt well to my soil, moisture regime, and hot nighttime temperatures.
Approximately 10 years ago, I was introduced to Jeff Bisbee, who lives in Gardnerville, NV. Jeff is an expert on the conifers of his region and has also collected specimens extensively in Mexico. On one of my trips to visit him, he shared several species for trial. After meeting Jeff, I then met Dr. Jason Smith, who is a plant pathologist at the University of Florida in Gainesville, FL. Dr. Smith is credited with discovering Fusarium torreya, the fungus responsible for the decline of Torreya taxifolia (Florida torreya), the most endangered conifer species in North America.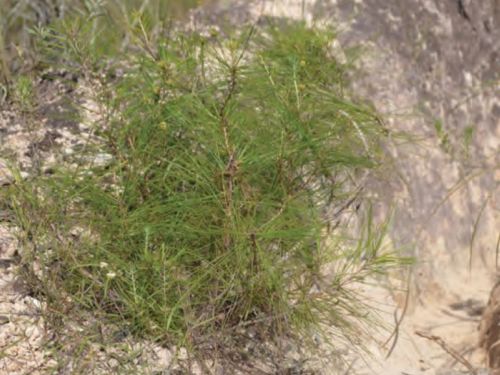 Consulting with the Conifer Experts of North America
Dr. Smith also has assembled a significant collection of Mexican conifers at his research station in Gainesville and was happy to share plants with me for evaluation. In my zone, I can now successfully grow 7 Pinus (pine), 3 Juniperus (juniper), 3 Abies (fir), 1 Pseudotsuga (Douglas-fir), 2 Cupressus (cypress), and 3 Picea (spruce). All have been in the ground at my arboretum long enough for me to be comfortable with their adaptability.
Whenever I thought of Mexico, I thought of a hot, dry, and flat place; a result, no doubt, of watching too many Clint Eastwood Westerns. However, I learned several facts about Mexico. Although the highest point in eastern North America is Mt. Mitchell, NC, at 6,683 feet (2,000 meters), there are several mountains in Mexico in the 17,000- to 18,000-feet (5,100- to 5,182-meters) range!
Due to cold tolerance, many conifers will adapt to our north central Georgia zone 7b and elsewhere, even zone
6. The higher elevation species, such as Pinus cembroides (Mexican pinyon pine), are too alpine for our heat. Likewise, species such as the most beautiful Pinus lumholtzii (Lumholtz's pine) are too tender.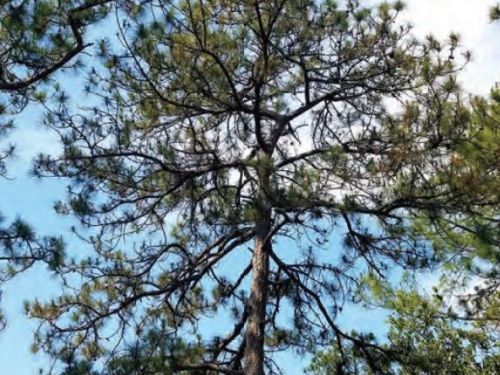 Meeting Dr. Pérez de la Rosa, University of Guadalajara
In early April 2019, my wife, Evelyn, and I found ourselves in Puerto Vallarta with an open day to do non-touristy things. In advance of our trip, I had reached out to Neil Gerlowski, the Executive Director of Jardín Botánico de Vallarta (Vallarta Botanical Garden). He kindly arranged an email exchange between me and Dr. Pérez de la Rosa, mentioned above, who had to drive almost 5 hours from his home to meet us.
He is a researcher and professor in the Department of Botany and Zoology at the University of Guadalajara. He is also co-author with Aljos Farjon and Brian Styles of the book, A Field Guide to the Pines of Mexico and Central Mexico.
Although our bilingual skills were limited, our love of plants and knowledge of botanical nomenclature transcended the language barriers Dr. Pérez de la Rosa and I had. Neil Gerlowski had also accompanied Dr. Pérez de la Rosa. After a one hour drive out of the city, we were in the mountains, where the lush scenery mirrored the images from books that I had read.
The countryside was replete with Quercus (oak) and numerous species of Magnoliaceae (magnolia family). In the distant mountains, we would see cloud forest, and I found myself wishing I were able to explore the area on foot.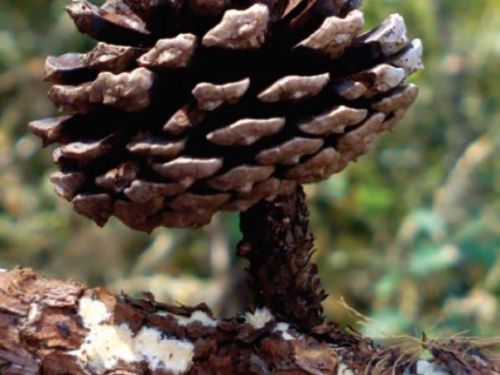 The Recently-Discovered Conifer in Puerto Vallarta, Mexico
Dr. Pérez de la Rosa pointed to a remote spot high in the mountains where he had discovered a recently described species of pine from the western state of Jalisco. Pinus vallartensis (Vallarta pine) occurs near the southern limit of the Sierra Madre Occidental mountain range in northwestern and western Mexico.
It is known from only one location where individual trees grow scattered on a northern exposed hillside with grassland and open forest of pine and oak. Estimates are that its area of distribution extends only a few square kilometers, and the number of mature specimens is fewer than 2,500 trees.
Dr. Pérez de la Rosa reports that the habitat generally is open grassland, making the area vulnerable to frequent fires, both natural and intentionally set to promote cattle grazing. Since a part of our mission at the Cox Arboretum and Gardens in Canton, GA, is the conservation of endangered conifer species, I was hoping to obtain seed.
With our median temperature of 78°F (26°C), this pine would not survive in Georgia. However, the request for seed was not in vain, as Dr. Pérez de la Rosa promised to send me seed from a high elevation population of Pinus lumholtzii (Lumholtz's pine), which I consider the most unusual of all Mexican pines.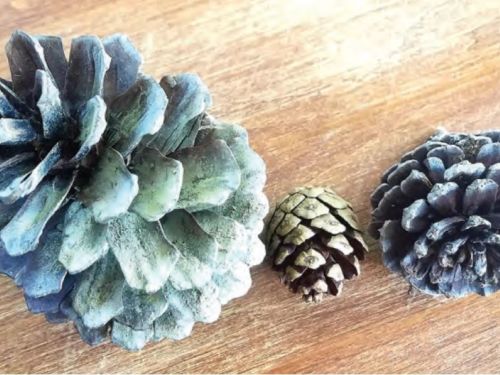 Pine Tree Variety in Puerto Vallarta, Mexico
The other three pines in the area are Pinus oocarpa (Mexican yellow pine), P. jaliscana (Jalisco pine), and the more distantly-related P. maximinoi (Maximo's pine). We drove to an area where I was able to photograph and collect cones of P. oocarpa and P. maximinoi. Regrettably, I passed on looking for P. jaliscana, the rarest of the three. I was advised that the area where P. vallartensis could be seen was too rugged for me to attempt.
As a consolation, Dr. Pérez de la Rosa kindly presented me with cones and an article he had written describing the species. It is significant to mention that Mexico contains more species of pine than any other country and, within the state of Jalisco, where we traveled, there are 20 conifer species.
Like its neighbor to the north, Mexico is ecologically quite diverse. At the driest extremes live Pinus monophylla (single-needled pinyon pine) and some of the related species, which co-exist in semi-desert and desert conditions. In contrast, some pines occur in extremely wet and cool high-altitude forests, often with conifers such as Abies (fir), Pseudotsuga (Douglas-fir), and Cupressus lusitanica (Mexican cypress).
In my opinion, Mexico is an under-explored area for conifers, as well as home to beautiful broad-leaf taxa.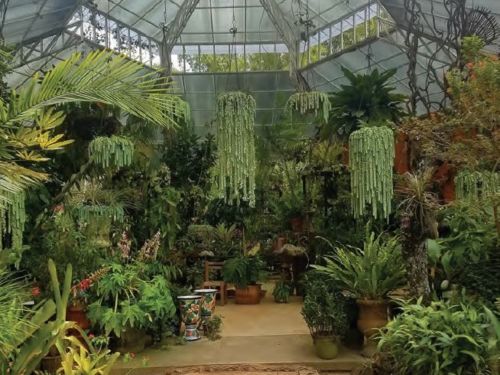 Mexico's Vallarta Botanical Garden near Puerto Vallarta
At the conclusion of our field visit, we were driven to Vallarta Botanical Garden, where we were again welcomed by Neil Gerlowski. Neil is an expatriate from the United States, who appears to be at home here. This internationally acclaimed garden is recognized as one of the most beautiful gardens in the world, and for good reason. The property encompasses 64 acres at an elevation of 1,300 feet (400 meters) and is situated on the side of a large mountain.
In 2013, VBG was selected as one of the Top 10 North American Gardens Worth Traveling For by the North American Garden Tourism Conference's International Tourism Award Jury. Reader's Choice of USA Today rates it as the number 4 Botanical Garden in North America. TripAdvisor® rates it as the number 1 Garden in Mexico (2018).
My only disappointment was not being able to see much of the garden. Its topography is not conducive to those with physical handicaps like mine. The portion we were able to traverse was outfitted with paths set in the lush tropical forest. I have never visited a garden with a more beautiful setting, or seen such a dizzying array of plants.

A Fruitful End to a Journey
While there, we dined in their award-winning restaurant and sipped on complimentary hibiscus tea as we watched tropical birds fluttering about. A magical setting! This is a must-see garden for those visiting the area.
I wish to thank Dr. Pérez de la Rosa and Neil Gerlowski for their time and generous hospitality. As I concluded what will regrettably be my last overseas adventure, due to increasing physical limitations, I can think of no better a way to bring these kinds of travels to a close than to spend them with true professionals. A day with the top pine expert in Mexico exceeded all of my expectations.
Photographs by Tom Cox and Dr. Jorge Alberto Pérez de la Rosa.
Tom Cox is past president of the American Conifer Society and the founder and owner of Cox Arboretum and Gardens in Canton, Georgia, where he focuses on evaluating, selecting, and displaying plants from around the world that are hardy in USDA Zone 7b. He is also concerned with preserving critically-endangered plants.
This article was originally published in the Summer 2019 issue of Conifer Quarterly. Join the American Conifer Society to access our extensive library of conifer-related articles and connect to a nationwide group of plant lovers! Become a member for only $40 a year and get discounts with our growing list of participating nurseries in our Nursery Discount Program.
Comments