Conifers in Urban Gardens with Brent Markus
Get to know Brent Markus of RareTree Nursery, a landscaper of urban "pocket gardens" and four-season gardens.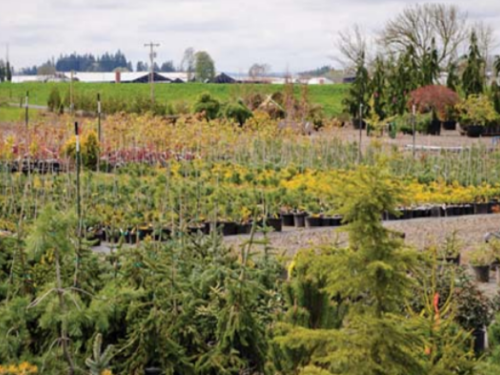 There is a formula for success in life. Writers like James Joyce, author of A Portrait of the Artist as a Young Man, knew that formula and embodied it in his autobiographical, stream-of-consciousness novel. Philosophers, depth psychologists and cultural historians recognized this formula in the many tales of heroes from time in memoriam too.
This formula involves something an sich, something made up of dreams and mentors and synchronicity. It is a system, in which individuals become individuated; they become in-divisible, whole, and thereby capable of shaping their own destinies by becoming magnets for helpful persons and resources.
In interviewing Brent Markus, this editor discovered such a life's path. He shaped his destiny as a landscape architect and nurseryman from a young age with the help of people, education, and resources.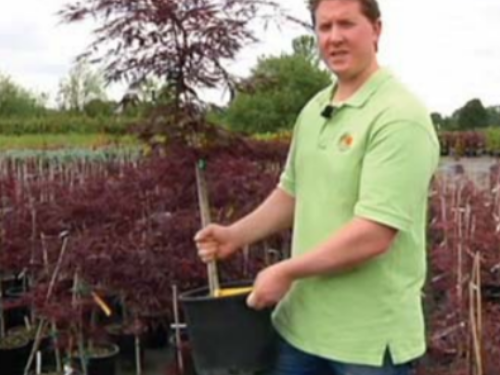 The Beginnings of an Urban Landscaper
Brent began his life as a nurseryman and landscape architect when he was just fourteen years of age. It was at that time in 1996 that his parents, Drs. Donalee and Norman Markus, had decided to renovate their garden.
His father brought him to Border's in Chicago to peruse landscape books and help develop a vision for the re-landscaping of the family's property. That started it all for the young Brent. In addition, he visited the Chicago Botanic Gardens near his home often, where his innate affinity for plants drew him to the conifer collection there.

Mentors in Urban Gardening
Brent also made the acquaintance of Henri Bort, retired curator of the Japanese Garden, who taught him about plants, training trees and garden design. Brent started ordering catalogues on dwarf conifers and he was, so-to-speak, off and running.
Don Porterhowse of Porterhowse Farms, Sandy, Oregon became, after Henri Bort, one of Brent's mentors. Clearly he had an image of what his parents' garden should look like. In fact, the result was so inspiring that, by the age of sixteen, he was being commissioned by friends of his family to design landscapes for them.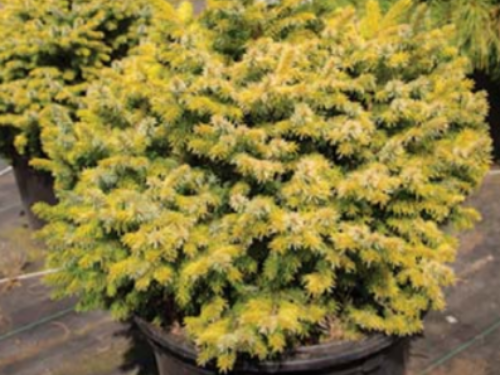 Although it may be inconceivable that so young a person as Brent might be able to be so gifted, it is not at all improbable that he, like so many Genie before him, could translate his instinctual, inner vision of beauty into reality. As he describes this stage of his life, he went "crazy".
Early on, he also made the acquaintance of Rich and Susan Eyre of Rich's Foxwillow Pines, which as everyone knows, is the breeding ground for the incurable addicted conifer syndrome. Brent caught it too. Rich and Susan proved to be another source of inspiration, plants and, most of all, camaraderie for Brent.
Formal Training for a Nurseryman
Brent formalized his eye for plant selection and landscaping with academic credentials from Cornell University, New York State's land grant university. There he studied landscape architecture with a focus on landscape history and herbaceous plants. He interned with the famous Belgian landscape architects Jacques and Peter Witz of Witz Landscaping, Antwerp, Belgium.
He then studied for his Masters at Cornell, this time with concentrations on cultural freezing environments in container plants. He is currently writing his doctoral dissertation, also at Cornell, on how the root freezing tolerance of container plants can be influenced with growth hormones in order to maximize container plant survival.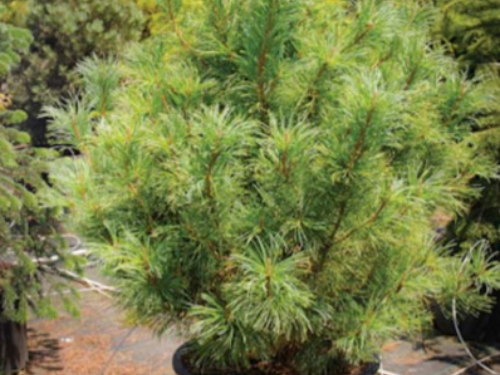 Creating "Pocket Gardens"
Brent emphasizes that, on the nursery end of things, rootstock is the key to tree survival. It was during his Masters program that Brent also became a nurseryman.
Brent has created a niche for himself through his landscaping of small, urban spaces, referring to them as "pocket gardens". For example, he landscaped a full city block in the Lincoln Park area of Chicago, Illinois. He worked among the traditional brownstones there and created experimental and intimate gardens.
He stretched the canvas upward by using lots of columnar trees and adding ornamental grasses. He made use of contorted white pines. Mexican river stones form pathways. The result of his plans is a vertical vision to match the large, towering structures.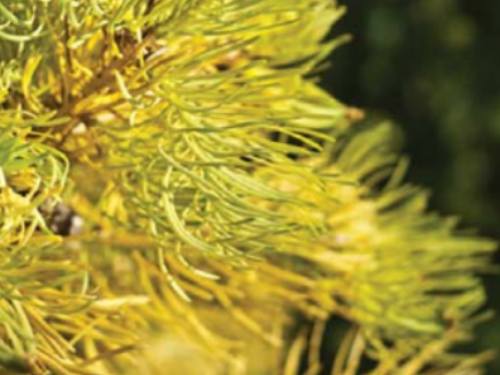 Signature Designs in Urban Gardens
Brent's signature is a combination of color and textural contrast in the same view. He uses unusual conifers to create four-season gardens.

Yellow conifers act as accents to shine against a background of saturated green or blue or near a red Japanese maple. Brent has primarily landscaped in both the Chicago and Boston areas, but would be interested in working in any part of the country. Since 2004, Markus Specimen Trees has provided the field of landscaping with a very new perspective and philosophy.
In my humble opinion, Brent Markus represents a remarkable young man with an innate talent for landscaping.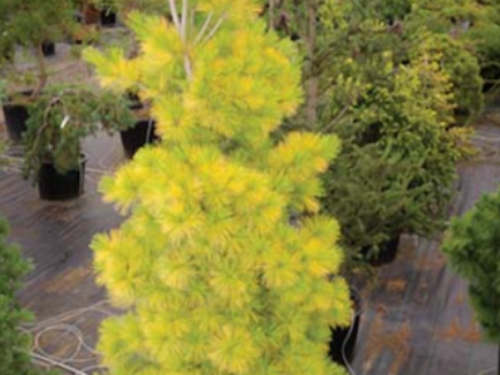 Photographs by Brent Markus.
Click here to learn more about Brent's RareTree Nursery.

This article was originally published in the Spring 2012 issue of Conifer Quarterly. Join the American Conifer Society to access our extensive library of conifer-related articles and connect to a nationwide group of plant lovers! Become a member for only $40 a year and get discounts with our growing list of participating nurseries in our Nursery Discount Program.
Comments