Staying Safe on Your Online Encounters
Find out how to stay safe as you take part in your conifer diversions on social media.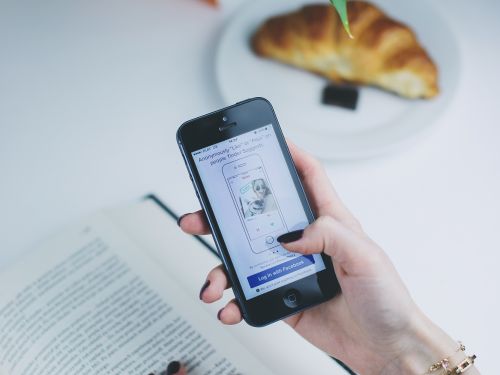 The internet is a great source of conifer knowledge, as well as providing bountiful opportunity to interact with fellow plant lovers. The American Conifer Society's database, for example, is an extensive collection of information, photographs, growth rates, hardiness statistics, and historical data that's accessible here.
This proprietary online conifer database is also open to our member's submission of pictures, content commentary amongst our members, and proposed edits to the individual records. ACS welcomes all suggestions of conifer cultivars that our members would like to see added, and new content may be communicated to [email protected].
To find out more about what you can do to enrich your online ACS experience, read our social media article for our members.
Use Trusted Sites and Apps for your Conifer Projects
Navigating the online landscape is not without its risks, however. Users are vulnerable to those perpetuating online scams, and should avoid unintentionally revealing private information, or, indeed, any information that they do not want to share with the public.
One way to keep your conifer encounters safe while you're online is to use only trusted websites and smartphone apps. Avoid clicking on links on web pages and emails that employ fearful messaging or congratulatory text, or those offering a free cruise vacation, or a free-of-charge 20-year-old bonsai with its own handmade pot!

Similarly, take note of plant-identification apps that require you to share your personal information like your contact list, messages, and social media posts. Your data may be collected by third-party companies for advertising, but users rarely know the full scale of their uses. When in doubt, go for a substitute app.

Be Careful of your Shared Online Conifer Stories
In the same vein, keep your personal information off social media. Never provide sensitive data like your Social Security number, banking information, or birthdate. If you are unfamiliar with websites that require this information, see if you can find someone who uses the site.
Also, consider looking into your privacy setting on your social media platforms. Ensure that your account and shared contents are only visible to your friends and family, and that strangers ("friends of friends") are not able to see your messages, photos, and videos.

Secure your Computer and Smartphone
Use password combinations that are strong and unique to protect your devices. Nowadays, users are advised to use passphrases, or passwords that are longer and more secure but are easier to remember. Create passphrases like "C0nifersarereallygr00vy!77" to make it harder to crack your login information, and after that, make sure to share it only with a designated person who you trust to manage your account.
In addition, consider using a security defense tool against malicious software that is designed to gather your personal information or render your device unusable. Look for anti-virus application that will not only protect you from computer viruses, but also block questionable emails and website pop-ups. Most of these applications are free, and will work in the background as you navigate the internet or use your email.

Comments