Conifer of the Quarter: Taxodium distichum - Bald Cypress
Taxodium distichum - bald cypress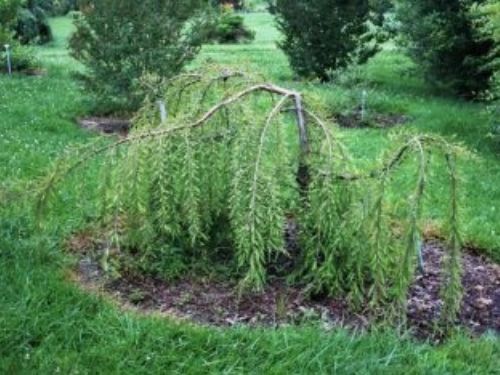 Commonly known as Bald cypress, Taxodium distichum has always been fascinating to me. I have always liked the bark, and the natural shape is hard to beat, especially the silhouette in the winter time. They were designated the state tree of Louisiana in 1963. Native to wet and swampy areas of the southeast, they are very adaptable. You can find many growing in drier areas and even as far north as New York. One of the ways to tell Taxodium apart form Metasequoia is knowing your ABC's. Fortunately for many of us, you only need to know up to C. Bald cypress leaves grow in a swirling pattern and originate alternately along the stem, so A is for alternating leaves, B is for bald, and C is for cypress. On the other hand, Metasequoia leaves grow opposite one another rather than alternating.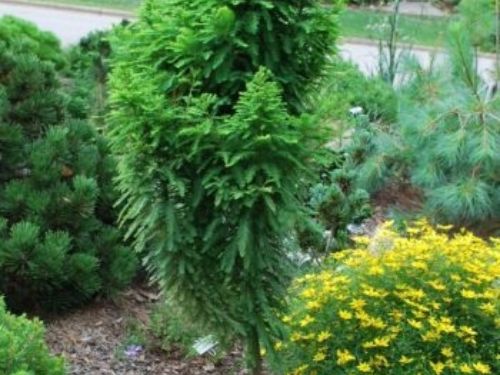 One of the fascinating things about bald cypresses are the knees they make in wet conditions, known scientifically as pneumotosphores. Once thought to be a way of getting extra oxygen, they now are believed to be used in helping anchor the trees. Many trees have survived hurricane force winds. The knees are also prized by woodworkers and wood carvers. The wood is tight grained and very rot resistant. In the 1900's, bald cypress was harvested for timber.
There have been a bunch of Taxodium seedlings and sports on the market lately. One, called 'Twisted Logic', was in the auction this year. Another twisted branched variety is 'Crazy Horse'. Some choice witch's brooms include Metasequoia glyptostrobiodes 'Matthaei' and 'Hamlet's Broom' as well as the ever-popular Taxodium distichum 'Secrest.' Other large varieties are Metasequoia glyptostrobiodes 'Silhouette', 'Waasland' and the dwarf Taxodium distichum 'Pevé Minaret'. There are several weeping forms, including Taxodium distichum 'Cascade Falls' and 'Fallingwater'.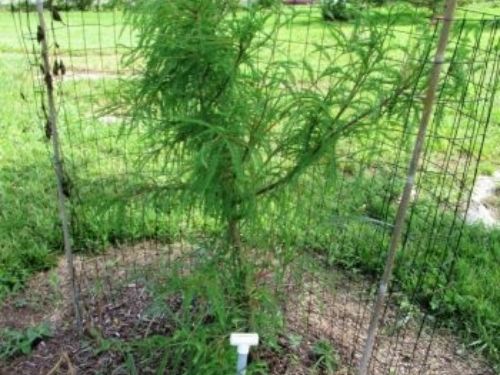 At our meeting in Chattanooga three years ago, Dr. David Creech gave a lecture on Taxodium. He also brought a bunch of numbered test plants he wanted distributed across the southeast to see how they did. Some were only labelled with a number, while others were named cultivars - 'Jim's Little Guy' and one from Mexico, Taxodium mucronatum 'Oaxaca Child'. In Zone 8, 'Oaxaca Child' is evergreen, so he is really interested in how far north it is evergreen. Ours lost its needles in the winter but we have had no die back so far. The leaves do break dormancy a little later than our other Taxodiums. We are in Zone 7a.
David would like to know how both the named and numbered cultivars are doing, so please send your results to Dr. Creech at [email protected]. He would like to know what zone you are in as well as how yours is growing, whether there is any die-back, and whether it is evergreen in your garden.
Excerpt from the June 2017 Southeastern Conifer Quarterly. Gain access to archives of past newsletters and the National Conifer Quarterly by becoming a member of the American Conifer Society.
Comments