Ancient Bristlecone Broom Yields Seedling!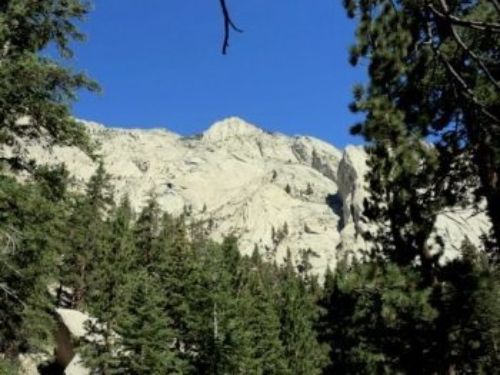 2016 Conifer Road Trip
In August of last year, a couple of dozen coneheads traveled to the White Mountains of California to view
Pinus longaeva
, the Great Basin bristlecone pine, in situ. We hiked through the loop near
Schulman Grove
and saw hundreds of these ancient trees along with incredible views and interesting native shrubs. The trees were amazingly intricate, with gnarly shapes and incredible twisting branches. For those that have not visited, put this spot on your bucket list!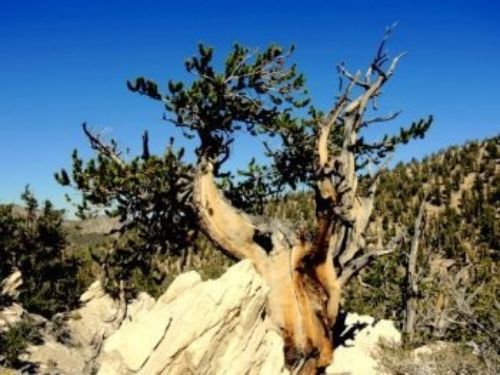 The highlight of the visit for many of us was the discovery of a broom in a bristlecone just outside the visitors center.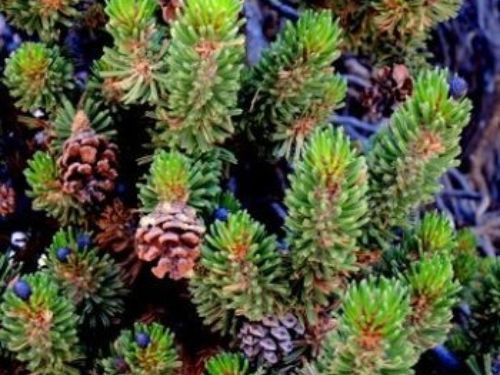 'Ranger Bob', the docent on duty, obligingly fetched an increment borer to extract a cylinder so that the broom's age could be determined. As of this writing, we still don't have an answer to that question.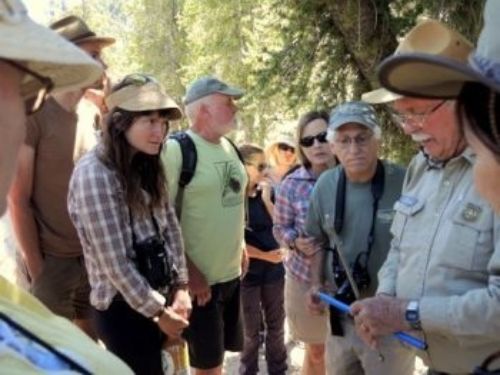 However, he also obligingly allowed us to take the one cone on the broom. We also were able to harvest cones from the parent tree and take cuttings from the broom. We entrusted the cones to Paul Warnick, of the University of Idaho Arboretum, who was on the trip with us. Paul has now germinated the seeds! The broom cone yielded only one seed, but it germinated. There are many seedlings from the parent tree. Further, Nathan Miller has the broom cuttings, and plants will be available beginning next year - stay tuned for a really fun item in the 2019 national meeting auction!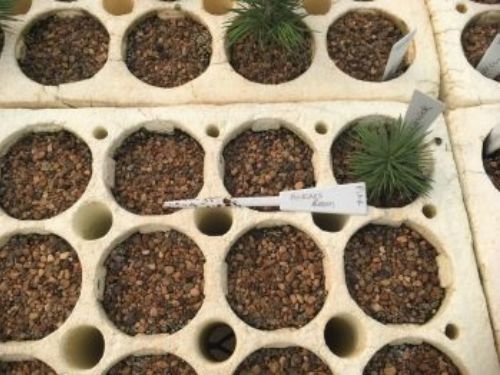 Join us on the next conifer road trip!
If you've never been on a conifer road trip, you're missing out on a really fun time. The trips, as the Western Region plans them, are open and accessible to members of all physical condition and stamina. And, they are loose enough so that individual preferences may be accommodated, but allow for us to hike or walk or ride together and take in beautiful sights with folks who know the area. The next one coming up is the
Rim of the World
trip next spring. Don't miss it!
Comments