Araucaria columnaris / coral reef araucaria
Araucaria columnaris, as described in 1786 by Johann Reinhold Forster, in Florulae Insularum Australium Prodromus, 67 edition, is commonly known as the coral reef araucaria, Cook pine, New Caledonia pine, Cook araucaria, or columnar araucaria. It was first classified by botanists working on Captain James Cook's second voyage of exploration. The Coral reef araucaria is often confused with the Norfolk Island pine (A. heterophylla) because of their similar appearance.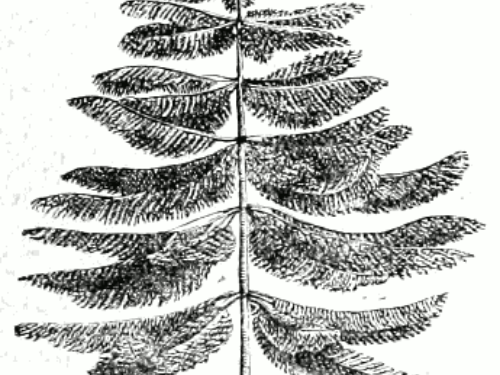 Description. Coral reef araucaria is a distinctive narrowly conical species of coniferous tree which will grow to a mature height of 200 feet (60 m) tall.

Its bark is rough, gray, and resinous, peeling off in thin paper like sheets.

The relatively short, mostly horizontal branches grow in whorls around the slender, upright to slightly leaning trunk.

Branches are lined with cord-like, horizontal branchlets circa 0.4 inch (9 - 10 mm) in diameter.

The branchlets are covered with small, green, incurved, spirally arranged, spiny, overlapping leaves, measuring circa 0.24 inch (5 - 7 mm) long by circa 0.16 inch (3 - 5 mm) wide at the base.

The juvenile leaves are needle-like, while the broader adult leaves are triangular and scale-like.
Small, numerous pollen cones form at the tips of the branchlets and are scaly, foxtail-shaped, and 2 inches (5 cm) long.
Seed cones are scaly, egg-shaped, each measuring 4 to 6 inches (10 - 15 cm) long and 2.8 to 4.5 inches (7 - 11 cm) wide.

Seeds are circa 1.3 inches (3 - 3.5 cm) long, with ovate nuts and broadly rounded wings.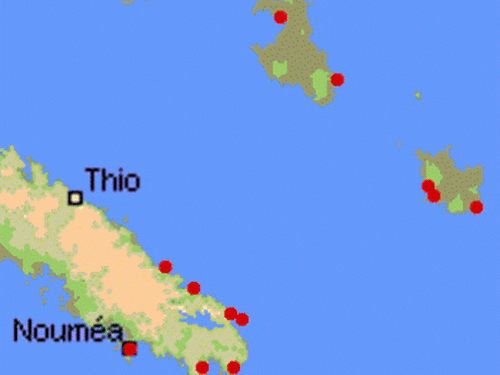 Distribution. This species is endemic to southern New Caledonia — Ouinne to Prony and Isle of Pines, in the southwestern Pacific ocean, growing at elevations of sea level to 150 feet (0 - 50 m).
A. columnaris is among the most common Araucarias planted as an ornamental tree and street tree in warm temperate climates. It is cultivated in gardens and public landscapes in Queensland, northern New Zealand, southern California, Mexico, and Hawaii.