Grants and Scholarships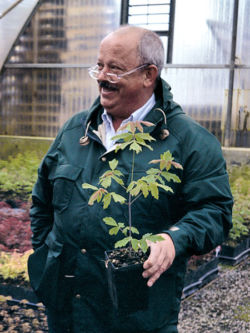 The mission of the ACS is to educate the public about conifers, including their importance as a natural resource, their use in the landscape and their conservation. One of the ways that we accomplish this goal is by awarding annual grants and scholarships. Each year we award:
the Jean Iseli Memorial Grant to a public institution that has demonstrated its support of the development, conservation and propagation of conifers.
the ACS National Reference Garden Grant to an ACS Conifer Reference Garden to consist with the development of its conifer collection
1-3 scholarships to worthy candidates pursuing careers in horticulture, forestry or plant science who have demonstrated an interest in conifers.
In addition we periodically make research grants to facilitate and support fundamental and applied research in the field of conifers in accordance with the mission as stated in the Constitution of the Society. Research may include, but is not limited to, propagation methods and techniques, plant pathology, and plant identification methods. We also make periodic grants to support conifer conservation efforts.